Montepulciano
is a generous land
There's a reason if we keep making our wine on these hills since the Etruscan times!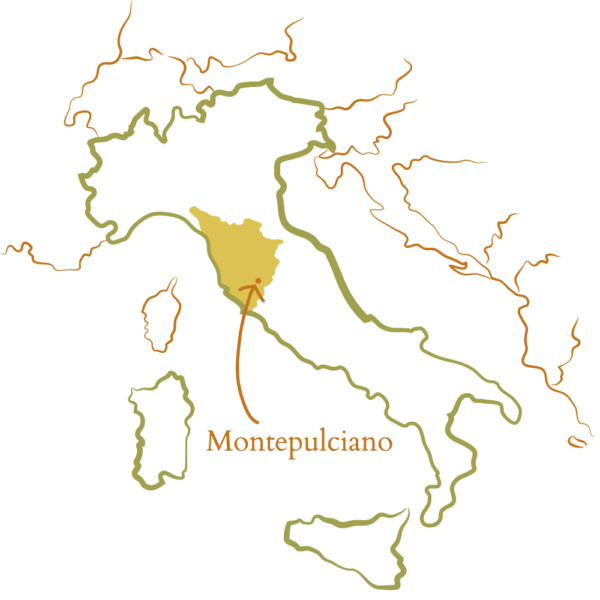 The vine that characterizes our land is the Prugnolo Gentile, very similar to Sangiovese. Grown for ages in Montepulciano, and only to be found in Tuscany, this variety is perfect for wood maturation and bottle aging, to obtain a round and smooth wine.
Sweet slopes and constant ventilation: our hills are the right place to grow olives. Nature gives a hand, we only have to respect traditions to make a superior extra virgin olive oil.